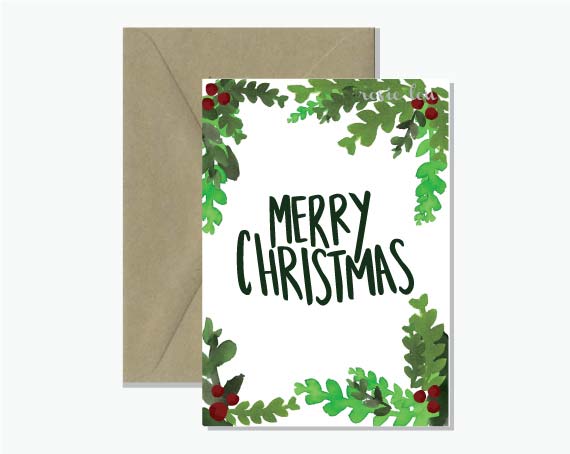 Being in the trucking business, the competition can be tough, especially with a lot of your competitors offering customers with plummeting rates that you may not be able to compete to. However, even with all of those ordeals, you cannot be grateful enough for people who have supported your business all throughout. And now that the Christmas season is very near, it is but the right time to show them your appreciation by giving them creative trucking Christmas cards as a token of your appreciation. 
And if you are new to the trucking industry, this can be a great way for you to also advertise your business and thereby making your client base grow, because you will not only be sending to existing clients and business partners but to potential ones as well.
Indeed it has been a common tradition across businesses to send out holiday cards, this is why a lot of businesses all over the country are now in the process of deciding what to send out.  
The Do's in Sending Out Trucking Christmas Cards
When you are sending out greeting cards, of course, the end goal is to not let your Christmas cards end up in the trash. You would want them to be read and be appreciated by your client. So, to do that, here are things that you can do to make sure that your cards are going to be read.
#1 Make sure that you know your recipient
Before you just send out your Christmas cards, it is important that you send them first to those who have really made an impact on your business in the year that has passed. Whether they are your employees, clients, customers, business partners, and potential clients and business partners, it is important that you send them the appropriate Christmas cards so that they can truly appreciate that you remember them as one who has a significant impact on your business. 
#2 See to it that you have added a personal note
This is very essential that you add a personal message to your Christmas card like making a mention on a certain project that you may have worked on with them, or just some small anecdote from the year that has just passed. It is also important to make sure that the notes are indeed personal and not too promotional. Because the last thing that you would want your Christmas cards to end up being in the spam files or additional clutter. 
#3 You can send out e-cards
With technology's evolution, you can also now choose to send out electronic cards or e-cards. This has now become a nearly universally acceptable form of expressing your gratitude to your employees, clients and business partners. 
Among almost all industries, the use of e-cards is considered to be more thoughtful than just sending out a plain straight email. But of course, a handwritten note is equally and is almost appreciated if you have the luxury of time, however, if not, then you always have the e-cards that you can rely on. 
#4 Make sure that you know the reason why you are sending out the cards
Before you are stressing yourself in thinking about sending out cards to some more or less 300 people that you may have encountered with in the past year, you should be able to have the answer first as to the reason of why you are sending those cards in the first place, this is because your recipient will still not be able to appreciate your card as this will just give them the impression that it is just a perfunctory greeting from another business establishment. Thus, you should be sending cards to those whom you talk to regularly and to people that have helped out your business, and to those whom you enjoyed working with, and those whom you look forward to working with in the future. 
#5 Try to consider branding your card
Sending out a generic card with some personal note in it can work. However, you should still consider additional measures for you to brand your card. The reason is that you may be sending a holiday card to some people whom you might need to have extra cues so that it can help in reminding them of how they have worked with you. You can try out by including your business name and the URL, either it is placed in your signature, or on the envelope, by just dropping a business card along with the Christmas card. There are already a lot of sites where you can be able to order personalized cards who offer services of having your return address printed on the Christmas cards. 
The Don'ts in Sending Out Trucking Christmas Cards
In sending out your company's Christmas cards, there are also some things that you may want to avoid so that it will not create unpleasant impressions on your recipients. Here are some things that you should be avoiding:
#1 Make sure that you avoid being too religious (in most situations)
We all know that the holiday cheer is deeply contagious, however, you should not forget that not everyone is celebrating the holiday of Christmas. Although putting on some reindeers and sleighs may not seem blatantly religious, there are still some ways for you to shoe the holiday spirit of generosity by sending out non-denominational cards. 
You can try putting some snowflakes, or candy canes, or you may put a cute polar bear, and instead of saying "Merry Christmas", you may say "Happy Holidays" instead for you to make sure that your business cards are not going to offend anyone unintentionally. 
#2 Never stick to the Christmas deadline
If you want your recipient to take some time to read and appreciate your Christmas card, you should not be sending them out during the peak of the holiday season because if that's the case, then your cards may just end up together with the pile of other unread cards because there are already a lot of other companies who are also sending their cards in. So, it is important that you take cognizance as to the timing of sending out your cards like sending them out two weeks before Christmas day.